SQL language in data analysis
SQL language training for Oracle database. It shows how to create tables and views in a database. Allows you to learn the terminology and tools necessary for proper communication with the server. It allows to manage database objects and use them in everyday work.
Benefit from:
– Polish National Programme for Scientific Education – OPEN
– Operational Programme Knowledge Education Development
and get funding for training.
Scope of training:
Communication with Oracle SQL Server
Creation and configuration of a data source using ODBC
Data exchange with SQL Server – discussion of data import and export tools
ODBC and Connection Wizard for sheet and pivot table data analysis in Microsoft Excel
Microsoft Access as SQL database client – data import, combined tables and management
Oracle SQL Developer in creating queries in text and graphic mode
Oracle SQL Server in practice
Server objects and their applications, tables, views and constituent procedures
Building tables using Oracle SQL Developer's graphical user interface
Basic data types in SQL and their application
Selection and saving of SQL views
SQL statements, download and modification of records SELECT, UPDATE, INSERT, DELETE, SELECT INTO
Operations on combined tables – JOIN, LEFT, RIGHT, OUTER connections
Sorting and limiting the result of an ORDER BY ASC/DESC, TOP, TOP PERCENT query
Combining the results of multiple tables and queries using UNION
Deleting duplicate values from DISTINCT, DISTINCTROW query result
Aggregation of results in COUNT, MIN, MAX, SUM queries
Operators in SQL =, <>, >=, <=, IN, BETWEEN AND, LIKE and criteria in queries AND, OR, NOT
Functions and expressions – character strings LEFT, RIGHT, MID, REPLACE, numbers and dates DATE, DATEADD, DATEDIFF
Advanced operations in SQL
Create TABLE, VIEW and other objects using SQL CREATE command
Modification and deletion of existing database objects ALTER and DROP command
Advanced table linking in SQL view
Use of created objects in external applications – Microsoft Excel and Access
Advanced table creation – default values, relations, indexes
Optimising the operation of queries
Creating and launching procedures
Conversion and modification of data
Nesting of queries
Introduction to PL-SQL programming
Controlling the program flow
Use of variables in procedures, local and global variables
Use of DECLARE, GO in constituent procedures
Temporary tables and table variables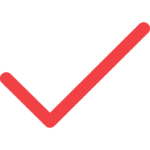 Benefits for the organisation:
Reduced decision-making time by eliminating file sharing with the server
Increasing the possibilities of interpretation of the data held
Creating reports and statements that are not possible in the classic way
Increasing the effectiveness of work related to the creation of reports and statements
Enhancing the security of stored data and access control
For whom?
Analysts processing large amounts of data, HR, accounting and analysis staff
Employees whose task is to collect and process large amounts of data
Benefits for the participant:
Ability to use data from the database

Creation of advanced reports directly on the server

Sharing selected data with colleagues in a file format
T
Testimonials
References
Support and Test Automation Director,
Polkomtel
B2B.net S.A. conducts services with great care and quality. The employees of B2B.net S.A. that were leading the project have demonstrated appropriate knowledge of the technologies used in implementing the system. The production launch of the system was successful and finished on the date agreed by both parties.
IT Project Manager,
Raiffeisen Polbank
We cooperate with B2Bnetwork in the body leasing model of specialists in the field of testing and implementation of fixed-price projects. The projects delegated to B2Bnetwork are carried out professionally with great care and maintaining high quality standards. We recommend B2Bnetwork as a solid and reliable supplier.
IT Director,
BIK Group
In April 2016, B2Bnetwork has successfully implemented and continues to work on the development of the proprietary test factory platform, supporting test automation processes.
IT Director,
Cardif BNP Paribas Group
B2Bnetwork has implemented an internal test management tool, provides QA consulting services and delivers specialists in the area of acceptance and system tests in the IT outsourcing model. All tasks carried out by B2Bnetwork are done with great commitment, as required and professionally.
Project Management Deputy Director,
Brokerage House BOŚ
The projects delegated to B2B.net S.A. have been carried out professionally, with great care and maintaining high quality standards. The following scope of work was conducted:
Methodology and approach towards test automation
Tool implementation and environment set for test automation (Selenium WebDriver)
Methodology for supplying test data
Defined range of regression tests covered by test automation