Testing network services with the SoapUI tool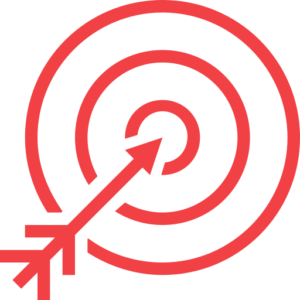 Pokażemy Ci jak:
tworzyć przypadki testowe SOAP i REST przy użyciu narzędzia SoapUI;
posługiwać się językiem Groovy przy budowaniu zaawansowanych rozwiązań w testowaniu API;
tworzyć serwisy wirtualne, asercje, posługiwać się różnorodnymi krokami, które udostępnia SoapUI
Jeśli weźmiesz udział w szkoleniu dowiesz się:
zrozumiesz różnicę między SOAP i REST;
zrozumiesz jak wygląda mechanizm testowania API w celu lepszego organizowania procesu testów w projekcie IT;
poznasz sposoby testowania webservices przy użyciu narzędzia SoapUI.
Czy to szkolenie jest dla mnie?
testerów manualnych i automatycznych chcących poznać nowe sposoby testowania usług sieciowych w oparciu o SOAP i REST;
programistów, chcących poznać narzędzie pomagające testować na bieżąco kod API;
managerów i leaderów testów, chcących lepiej poznać strategie testowania API.
Co zyskasz?
materiały szkoleniowe opracowane przez trenera Dariusza Hryciuka;
odpowiednio przygotowane komputery;
certyfikat ukończenia szkolenia;
obiad i przerwę kawową;
niespodziankę dla każdego uczestnika ?
Dodatkowo dla chętnych wieczorne party.
€
Jaką wartość ma szkolenie?
Warsztaty na żywo - 3000 zł netto
Kurs online - 1650 zł netto
Łączna wartość projektu: 5550 zł netto
T
Testimonials
References
Support and Test Automation Director,
Polkomtel
B2B.net S.A. conducts services with great care and quality. The employees of B2B.net S.A. that were leading the project have demonstrated appropriate knowledge of the technologies used in implementing the system. The production launch of the system was successful and finished on the date agreed by both parties.
IT Project Manager,
Raiffeisen Polbank
We cooperate with B2Bnetwork in the body leasing model of specialists in the field of testing and implementation of fixed-price projects. The projects delegated to B2Bnetwork are carried out professionally with great care and maintaining high quality standards. We recommend B2Bnetwork as a solid and reliable supplier.
IT Director,
BIK Group
In April 2016, B2Bnetwork has successfully implemented and continues to work on the development of the proprietary test factory platform, supporting test automation processes.
IT Director,
Cardif BNP Paribas Group
B2Bnetwork has implemented an internal test management tool, provides QA consulting services and delivers specialists in the area of acceptance and system tests in the IT outsourcing model. All tasks carried out by B2Bnetwork are done with great commitment, as required and professionally.
Project Management Deputy Director,
Brokerage House BOŚ
The projects delegated to B2B.net S.A. have been carried out professionally, with great care and maintaining high quality standards. The following scope of work was conducted:
Methodology and approach towards test automation
Tool implementation and environment set for test automation (Selenium WebDriver)
Methodology for supplying test data
Defined range of regression tests covered by test automation