Pass the exam at the Accredited Examination Center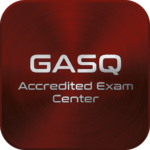 Exam dates:
From April 27, 2020, ISTQB exams can be taken remotely. The date and time of the exam depends only on the participant.
All information with regard to remote examination is available on the website
Exam location:
During the pandemic, all exams are available remotely.
B2Bnetwork, Al. Jerozolimskie 172, Warsaw.

For groups above 6 people, it is possible to organize an exam outside of Warsaw.ą.
Exam procedure:
During the pandemic, all exams are available remotely.
we conduct exams in Warsaw through an online platform, thanks to which:

you receive the result immediately after the exam,
you can check in which sections you performed best and what you can improve,

we conduct exams outside of Warsaw for groups above 6 people in the traditional form (paper exam),
both electronic and paper exams require the presence of an examiner.
Exam language:
Certificates:
you will receive the document in pdf form by email and a printout to the address provided
certificates are issued by GASQ in English
certificate delivery: from 3 days to a maximum of 8 weeks
How to sign up and buy the exam?:
message / call us and find out what dates are available
select the appropriate exam below
click "Reserve a spot"
check the shopping cart and go to checkout
in order notes, provide the date of the exam
purchase and pay
Download learning materials. In the package you will find:
syllabus
dictionary
sample questions
A4Q Selenium Tester exam
ISTQB Foundation Level
ISTQB Agile Tester
ISTQB Advanced Technical Test Analyst
ISTQB Advanced Test Analyst
ISTQB Advanced Test Manager
ISTQB Certified Tester Advanced Level Test Automation Engineer
On this page you can only purchase the ISTQB Foundation Level exam.
If you would like to purchase other exam, please contact the organizer.
ISTQB Foundation Level 650 zł +23% VAT
Costs of other exams:
| | |
| --- | --- |
| A4Q Selenium Tester | 550+23% VAT |
| ISTQB Agile Tester | 650+23% VAT |
| ISTQB Advanced Technical Test Analyst | 900+23% VAT |
| ISTQB Advanced Test Analyst | 900+23% VAT |
| ISTQB Advanced Test Manager | 900+23% VAT |
| ISTQB Test Automation Engineer | 900+23% VAT |
T
Testimonials
References
Support and Test Automation Director,
Polkomtel
B2B.net S.A. conducts services with great care and quality. The employees of B2B.net S.A. that were leading the project have demonstrated appropriate knowledge of the technologies used in implementing the system. The production launch of the system was successful and finished on the date agreed by both parties.
IT Project Manager,
Raiffeisen Polbank
We cooperate with B2Bnetwork in the body leasing model of specialists in the field of testing and implementation of fixed-price projects. The projects delegated to B2Bnetwork are carried out professionally with great care and maintaining high quality standards. We recommend B2Bnetwork as a solid and reliable supplier.
IT Director,
BIK Group
In April 2016, B2Bnetwork has successfully implemented and continues to work on the development of the proprietary test factory platform, supporting test automation processes.
IT Director,
Cardif BNP Paribas Group
B2Bnetwork has implemented an internal test management tool, provides QA consulting services and delivers specialists in the area of acceptance and system tests in the IT outsourcing model. All tasks carried out by B2Bnetwork are done with great commitment, as required and professionally.
Project Management Deputy Director,
Brokerage House BOŚ
The projects delegated to B2B.net S.A. have been carried out professionally, with great care and maintaining high quality standards. The following scope of work was conducted:
Methodology and approach towards test automation
Tool implementation and environment set for test automation (Selenium WebDriver)
Methodology for supplying test data
Defined range of regression tests covered by test automation